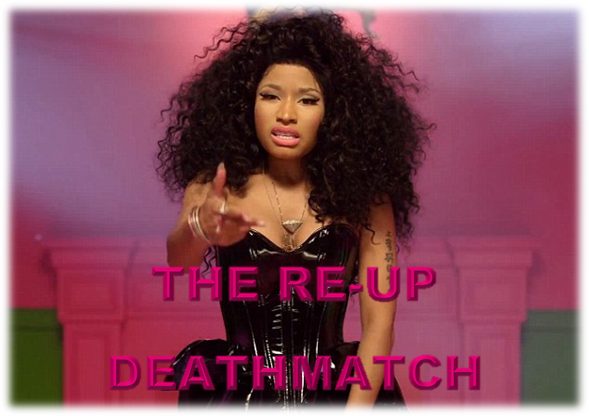 END OF THE ROUND (11/08/2013)
First round is over and now its time for the second round of The Re-Up Deathmatch! Last round "High School" and "Up In Flames" left unbeaten in their two fights. "I'm Legit," "Freedom" and "The Boys" won one match of their two. Big losers of the night were "Hell Yeah" and "I Endorse These Strippers" who did not earn any points in the previous round. But "Hell Yeah" still has chances since it just battle once. Sadly for "I Endorse These Strippers," it fought thrice and won zero matches. Chances of being in the final decreased a lot for it but we'll just have to wait and see.
Decide who should win the next matches! Vote for the best track of the two selected in each poll!
ELIMINATION ROUND 2
Overview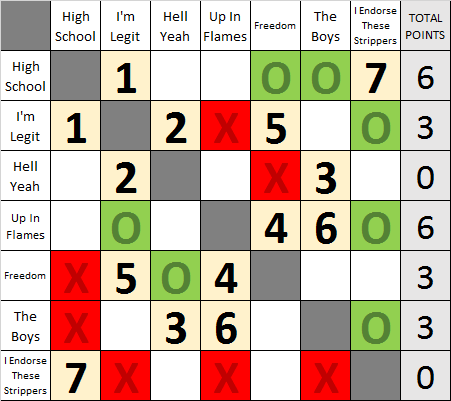 Notice that the matches are selected randomly, although not necessary because all the songs will end battling the others. One or more songs will battle twice or more each round.
HELP! I don't understand the chart!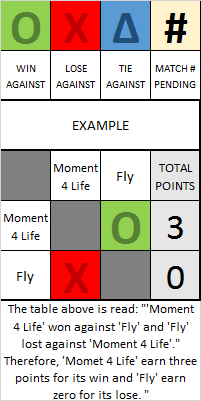 ---
Match #1
---
Match #2
---
Match #3
---
Match #4
---
Match #5
---
Match #6
---
Match #7
---
Ad blocker interference detected!
Wikia is a free-to-use site that makes money from advertising. We have a modified experience for viewers using ad blockers

Wikia is not accessible if you've made further modifications. Remove the custom ad blocker rule(s) and the page will load as expected.