THE WINNER OF THE ROMAN RELOADED: DEATMATCH IS: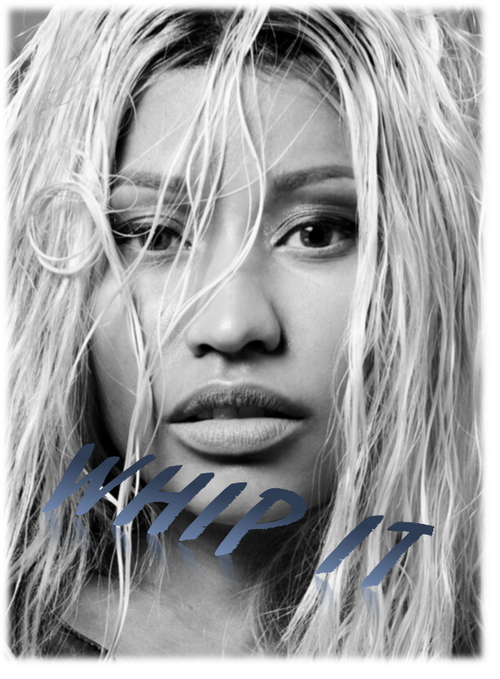 CONGRATULATIONS!
Runner-up:
Va Va Voom
With three more votes than its long pop rival "Va Va Voom," "Whip It" is crowned as the best song of Pink Friday: Roman Reloaded. The match was really close almost the entire week but at the last hours, the catchy track managed to climb ahead of the acclaimed song.
"Whip It" never had an easy fight. It won on the first round against the emotional "Marilyn Monroe" with 6 votes of difference. On the next round, it fought against the million dollar song "Starships" and beat it with 5 votes of difference. In the Semi-Finals, the song massacred "Young Forever" 24-11 just to encounter with its biggest rival until now: the one and only "Va Va Voom." It was a hard fight but "Whip It" won at the end.
About the winner... Written by Nicki, hit-maker Nadir Khayat a.k.a RedOne, Alex Papaconstantinou, Bjoern Djupstom, Bilal Hajji, and Wayne Hector, and produced by RedOne and Alex P, the song was released on April 2, as a digital download and physical CD along with the album. A music video was planned to be released but it was canceled for unknown reasons. Read more...
Check the other rounds:
Overview
Ad blocker interference detected!
Wikia is a free-to-use site that makes money from advertising. We have a modified experience for viewers using ad blockers

Wikia is not accessible if you've made further modifications. Remove the custom ad blocker rule(s) and the page will load as expected.