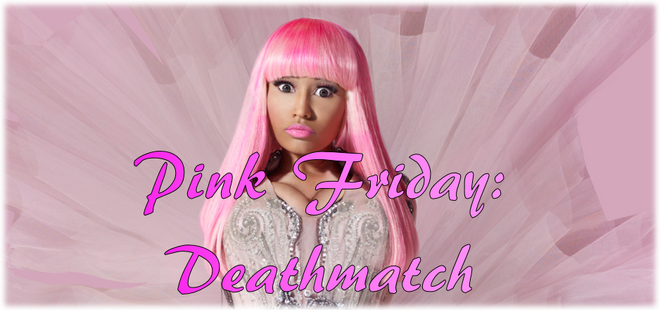 THE WINNER OF THE PINK FRIDAY DEATHMATCH IS...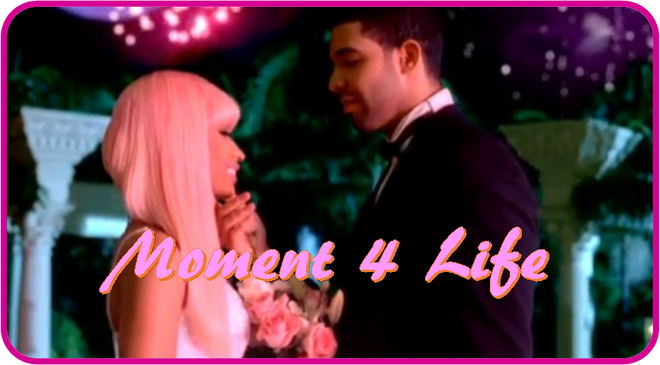 CONGRATULATIONS!!!
"Moment 4 Life" dominated the group Ninja on the round one. The song later battled against not-easy-fight "Super Bass," winning with a little difference and then against Roman Zolanski himself in his punching record "Roman's Revenge" on the semi-finals and, at the final, it confront its inspirational sister "Fly," a battle that was destined to happen. "Moment 4 Life" won, though a big difference, "Fly" should never be underestimated as it comes second place in the deathmatch.
About the winner: in Nicki's words: "is about 2 kids that grew up on the same block. They shared their dreams of making it as rappers. They laughed together, they cried together. One day they realize that their dreams have come to fruition. Though they know all things come to an end, they celebrate. They wish that they could have this moment 4 LIFE." Read more...
Position table
Past rounds
Overview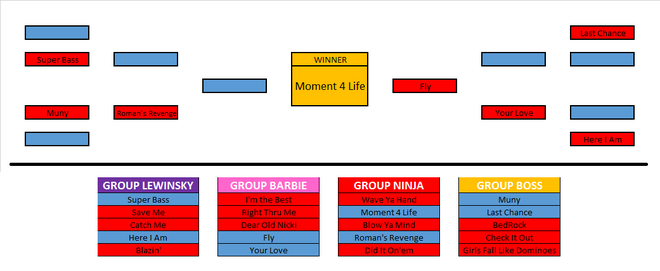 Ad blocker interference detected!
Wikia is a free-to-use site that makes money from advertising. We have a modified experience for viewers using ad blockers

Wikia is not accessible if you've made further modifications. Remove the custom ad blocker rule(s) and the page will load as expected.