The Sucka Free page and  #1 for Hip-Hop News and More...: Nicki Minaj - Sucka Free (Presented By Lil Wayne) say that the mixtape was released on April 12, 2008, but Allmusic [1] says, that it was released on July 7, 2008.And some forum says that it was released on April 19, 2008.
Which site is right?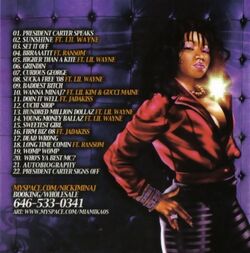 Ad blocker interference detected!
Wikia is a free-to-use site that makes money from advertising. We have a modified experience for viewers using ad blockers

Wikia is not accessible if you've made further modifications. Remove the custom ad blocker rule(s) and the page will load as expected.