Hey barbz, I hope you've all had a good week! I ended up coming down with a bad fever this week and ended up missing my vacation to Colorado since I didn't feel well enough to fly. I did, however, have an amazing time at the Pink Friday Tour and I definitely owe it to you guys to give you the full dish. 2 Chainz's set was short (but sweet) and was followed a half hour after by *the* *greatest* *concert* *of* *my* *life*!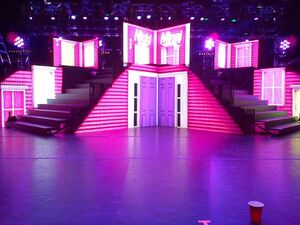 Ad blocker interference detected!
Wikia is a free-to-use site that makes money from advertising. We have a modified experience for viewers using ad blockers

Wikia is not accessible if you've made further modifications. Remove the custom ad blocker rule(s) and the page will load as expected.