https://twitter.com/NICKIMINAJ/status/322530864724582401
She said in her twitter, "Video Shoot bound"..
What vid could she possibly be shooting right now? I'd be more excited if it was I'm Legit!
But I'm not saying it is I'm Legit! :)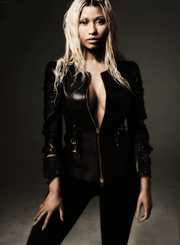 Ad blocker interference detected!
Wikia is a free-to-use site that makes money from advertising. We have a modified experience for viewers using ad blockers

Wikia is not accessible if you've made further modifications. Remove the custom ad blocker rule(s) and the page will load as expected.