WWPR-FM, also known as "Power 105.1", is an urban contemporary radio station that features hip hop and R&B licensed to New York City that serves the Greater New York area. WWPR-FM is owned by Clear Channel Communications. WWPR-FM broadcasts with an ERP of 6,000 watts from a transmitter atop the Empire State Building.
Nicki Minaj appeared once on the show for an interview with DJ Prostyle in November 2012.
November 2012 appearance
Edit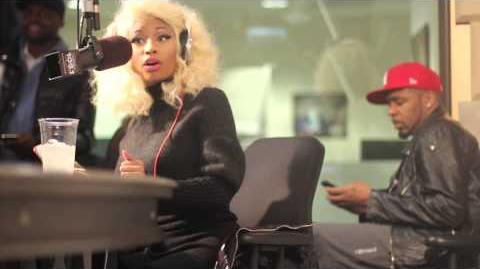 December 2014 appearance
Edit
Ad blocker interference detected!
Wikia is a free-to-use site that makes money from advertising. We have a modified experience for viewers using ad blockers

Wikia is not accessible if you've made further modifications. Remove the custom ad blocker rule(s) and the page will load as expected.