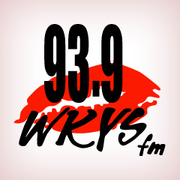 93.9 WKYS
, also known as the "
Station for Interactive Hip Hop and R&B
", is an American radio station broadcasting an Urban Contemporary radio format, that serves the greater Washington, D.C. metropolitan area. Its transmitter is located on the same tower as WRC-TV.
Nicki Minaj called for an interview with DJ Kelson on April 8, 2013.
Ad blocker interference detected!
Wikia is a free-to-use site that makes money from advertising. We have a modified experience for viewers using ad blockers

Wikia is not accessible if you've made further modifications. Remove the custom ad blocker rule(s) and the page will load as expected.