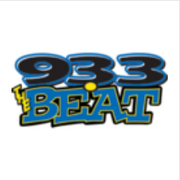 93.3 The Beat Jamz
is a commercial Urban Contemporary radio station in Jacksonville, Florida broadcasting on 93.3 MHz. The station is owned and operated by Clear Channel Broadcasting and is licensed to Callahan, Florida.
Nicki Minaj called on April 9, 2013, for an interview with host T-Roy.
Ad blocker interference detected!
Wikia is a free-to-use site that makes money from advertising. We have a modified experience for viewers using ad blockers

Wikia is not accessible if you've made further modifications. Remove the custom ad blocker rule(s) and the page will load as expected.